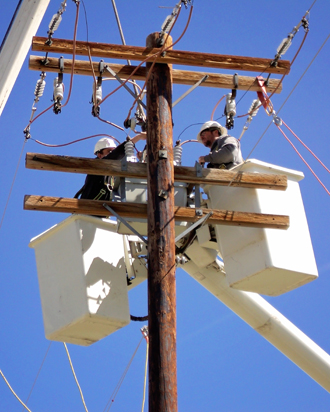 Dave Hill founded H&H Electric in May of 2002 to offer local electricians and electrical services to the people of Wyoming.
His desire to serve the community and surrounding area with professional quality work was the driving force behind the decision to start the electrical service company. Dave built a professional design and construction company known for quality service and satisfied customers. In 2015, Curtis Maxwell and Chris Hill purchased the company. Since 2015, H&H Electric has expanded nationwide including Texas, Louisiana, Nebraska, North Dakota and Colorado. The same principles the company was founded on, hold true today. The professional staff at H&H Electric strive to satisfy each client with safe, quality work. H&H Electric company consistently exceeds our clients' expectations with the quality and speed of our experienced and licensed electricians and engineers, along with a deep knowledge of the electrical contracting industry.
As H&H Electric company continues to grow, we invite you join our team and our long list of satisfied clients. Regardless of the size of the project, H&H Electric's team will deliver a quality product, safely and on time.